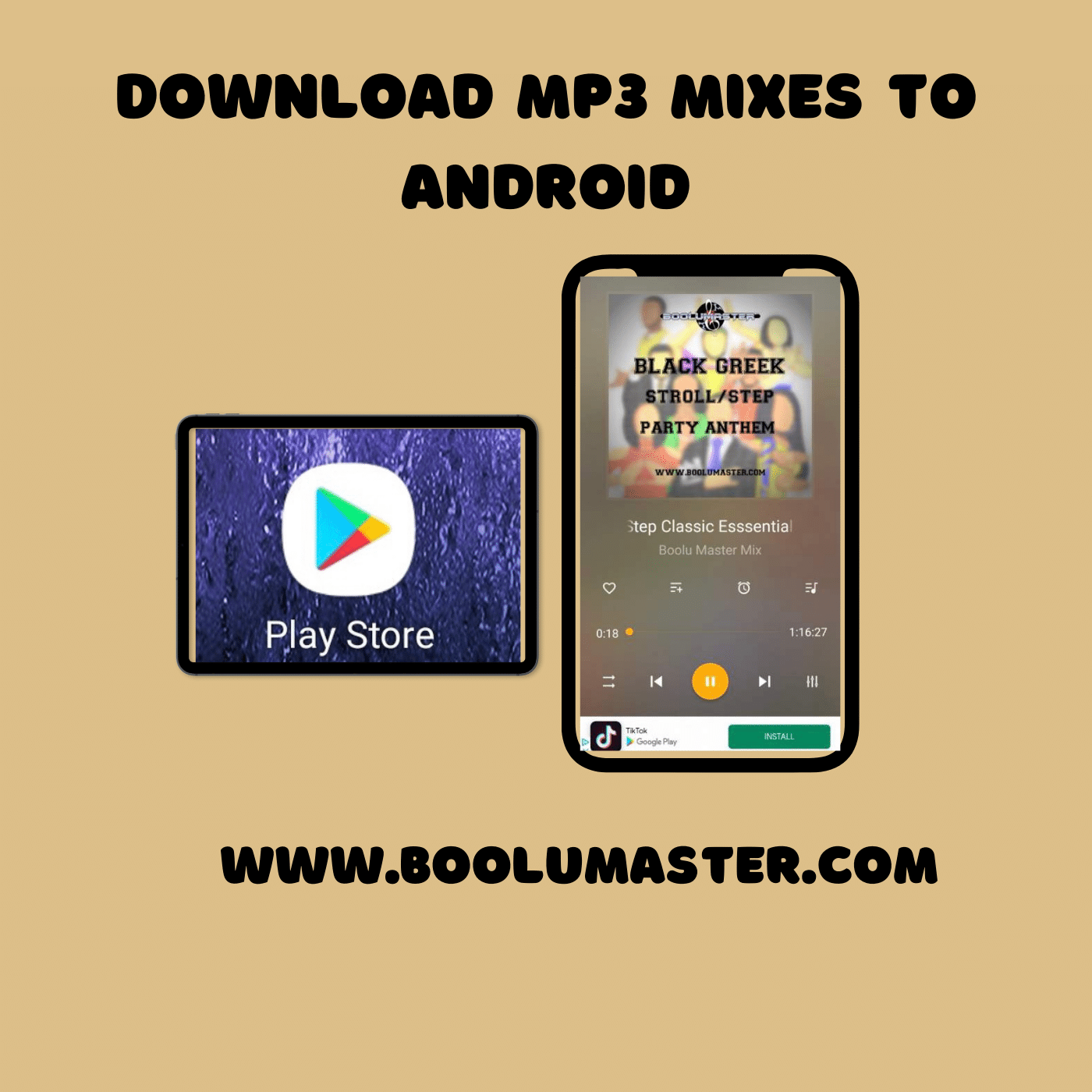 Downloading mp3 mixes to
Android devices 2022
Find the Play Store on your device
Tap the Play Store app
At the bottom select
 "Apps"
At the Top in the search bar, type
"Mp3 player"
A  list of apps will appear
The first & best choice as of July 2022 is
Music Player and Mp3 Player
the logo is
(A music note inside a Orange & Yellow Circle)
You'll see it has 100 Million downloads
Install the app on your device. It will ask for permission to access music/audio files
Allow it to do so.
Now you are ready to download boolumaster.com mixes
At checkout you can instantly download your mixes or check the inbox of the email address used to place the order. If you don't she the link email, it's was sent to the spam/junk folder of your email account.
On the instant download page, which appears after you checkout or the email sent. Click the blue download link to start the download.
You will either get a pop up, that ask you if you want to download the file or it will download automatically to the app you just installed or to the default mp3 player already on your phone.
 Again, If nothing happens after you click the blue download link, it usually downloads in the background.
Check the new app you installed or the default mp3 player already on your phone.
This is how a mix looks inside the app
Please remember if you are new to downloading, search freebie or free download at
www.boolumaster.com
Try the instructions above with a free download first, to see if you are downloading properly and can locate the mixes once they are downloaded.
If you need further assistance after you have tried with a freebie download, don't hesitate to reach out.